Guest lecturers from VUZF University in Lahore, Pakistan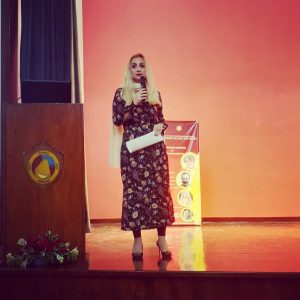 Upon invitation of the Kinnaird College for Women, representatives of VUZF University participated at the International conference on social and economic issues, held in Lahore, Pakistan (October 24-26, 2019). Mrs. Detelina Smilkova, Vice President of VUZF University, presented a report on Women in Business, and the report of Assoc. Prof. Julia Dobreva, Director of Economics Department at VUZF Lab, focused on the Challenges to Modern Economies.
The conference aroused wide interest among the academic community and was covered extensively in Pakistan's leading national media.
During their visit at Kinnaird College for Women, D. Smilkova and Assoc. Prof. J. Dobreva had meetings with representatives of the faculties of economics, finance, management and HR management. Opportunities for joint forms of training in bachelor's, master's and doctoral programs were discussed, as well as cooperation for joint trainings, researches, publications and conferences.
Opportunities for cooperation were also discussed with Assoc. Prof. Dr Gazala Yakub, director of the Office of Research Innovation & Commercialization and Prof. Rukhasana David, rector of Kinnaird College for Women. Outside Kinnaird College for Women, meetings were held with the management of two other universities – the National College of Business, Administration and Economics and the University of Management and Technology. A memorandum of understanding was signed with the latter and also discussions were held on opportunities for joint undergraduate, master's and PhD programs.